A Gift of Love, from One NICU Mom to the Next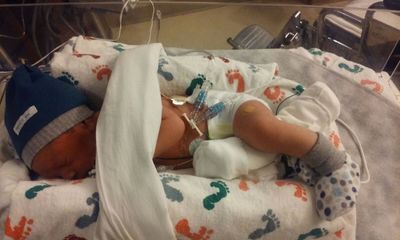 As a milk donor, Iris knows she's helping the most fragile of babies. It's a cause that hits close to home. Her son Oliver, now 5 months old, spent his first two months in the NICU at University Medical Center in Lubbock. He, too, benefited from donor milk.
"I was grateful that donor milk helped my baby," Iris said, "but I also saw so many babies in need in the NICU and I wanted to help."
Iris planned to breastfeed and pump, waiting to become a milk donor until Oliver was older and stronger. However, he developed an allergy to milk protein and couldn't drink any of the milk Iris had stored in her freezer. Her chance to donate came sooner than expected.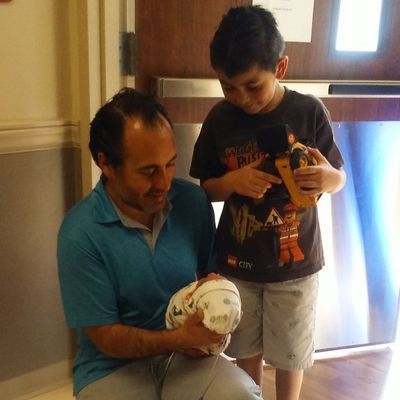 Being unable to feed Oliver with the milk she'd pumped for him was defeating, Iris said, but donating milk returned her hope. "I felt useful again, helping babies who need it," she said.
Since discovering Oliver's allergy, Iris has eliminated dairy from her diet and began breastfeeding him again. She continues to donate, dropping off her milk at University Medical Center near her home in Lubbock where she lives with her husband, 7 year-old son Ian and baby Oliver. The family moved to Lubbock from Chile so Iris' husband could earn his PhD.
Iris' advice for milk donors is to have faith. "Many times it feels very difficult, but being able to give the best of you to your baby or other babies fills the heart with joy, so keep going," she said. "With time it will be easier."
The same can be said for her experience as a mother. When Ian was a baby, she overcame early struggles to be able to breastfeed him for 2.5 years. Iris and her husband desperately wanted a second child, and after a miscarriage, she became pregnant with Oliver. This pregnancy had its own challenges - she was sick often and suffered from subchorionic hemorrhages. Through it all, the family is now healthy and happy as can be.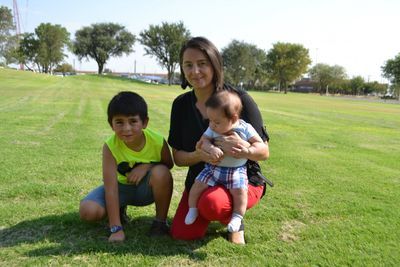 "I think that you should not surrender the things that you want, especially when it is for the welfare of our children," Iris said. "Love is very powerful."