Nurse, Lactation Consultant, Milk Donor: A Passion for Babies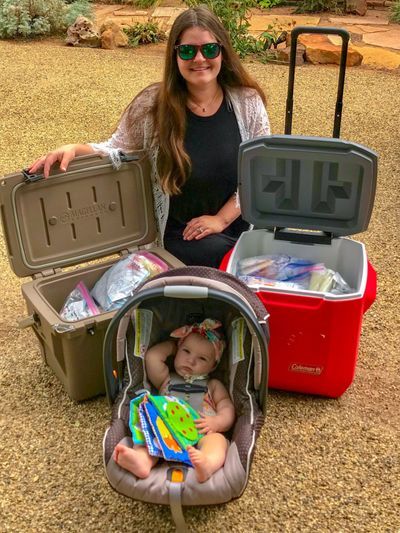 Camille's career as a nurse and a certified lactation consultant (CLC) gives her extra appreciation for human milk. When she worked in a hospital NICU in her hometown of Lubbock, Texas, she and her fellow staff regularly used donor milk from Mothers' Milk Bank of North Texas.
"I have witnessed the amazing power of breastmilk in not only the health of my own children, but of my former patients," Camille said. "Babies who receive breastmilk are less likely to develop complications such as NEC, advance faster and usually go home sooner."
Not only is Camille a nurse, but she's also a mother of three - Liesl, Liam and Lily. She became a milk donor while breastfeeding Liam and decided to donate again after Lily was born. In total, Camille has donated more than 2,300 ounces of breastmilk to MMBNT.
"To me, donating is such an honor," she said. "It is my small way to give back to the community. It is a time commitment and not always pleasant, but it is a labor of love and I will continue as long as my body allows me to."
Keeping an established routine helps Camille stay on track when it comes to pumping and donating. She pumps every morning to start her day, then sterilizes her pump parts right afterward. "Some days I get less than one ounce and some days I get six ounces," she said. Her pumping sessions don't always look the same, and she thinks it's important to recognize that everyone's breastfeeding and pumping experiences are unique.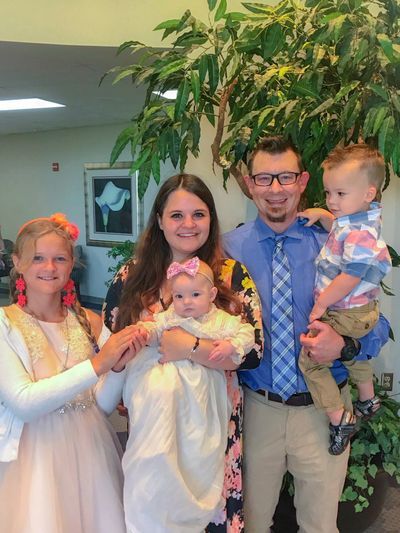 "Don't get discouraged! We are bombarded with expectations about what breastfeeding 'should' look like," Camille said. "It's not always a freezer full of 1,000 ounces and a baby who latches perfectly and is covered in rolls. Sometimes it's breastmilk on a Q-tip being swabbed in your child's mouth, or via g-tube, or a bottle, or it's just making enough to feed your baby. Any amount of breastmilk is beneficial."
Camille is thankful to have a strong support system, including her husband, who is also a nurse. They help make it possible for her to donate milk to MMBNT, something she is truly passionate about.
"I strongly believe all babies should have access to human milk, especially those who are premature, sick or otherwise at risk."