If your baby has been affected by the FORMULA SHORTAGE:
If you have a HEALTHY NEWBORN:
For JPS babies: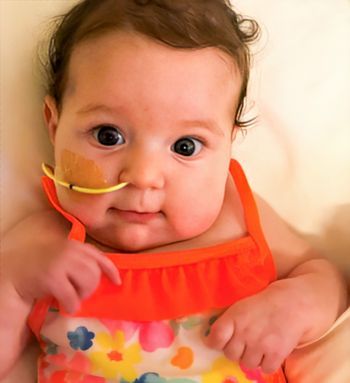 If you have a baby at home with a MEDICAL NEED:
A prescription for donor human milk is required for outpatient babies.
Milk is prioritized to hospitalized infants first and then to outpatients.
Parents can inquire about receiving donor milk at hospital discharge or when their baby is already home.
We are happy to assist parents in filing insurance and obtaining coverage for milk processing fees based on a sliding scale. 
Links if you need general information about DONOR HUMAN MILK:
---
Steps to Receive Outpatient Milk
Call 817-810-0071 Monday-Friday 9 a.m. to 4:30 p.m. (please leave a message after office hours) or email our outpatient coordinator at admin@texasmilkbank.org.

Click the pink link above for the Outpatient Check List and fax required information to 817-810-9704.

3. Wait for file review and response.

We will contact you once our medical board has extensively reviewed your child's file for approval.

4. Pay donor milk processing fees.

Fees include costs for pasteurization, packaging, storage, etc. and can be paid by personal insurance or Medicaid. Based on documented financial need, our charitable care program provides assistance on a sliding scale system. Because breastmilk is donated, there is no charge for the milk itself. 

5. Arrange milk pick up/delivery.

Our outpatient coordinator will help you arrange delivery or pick up.
---
Learn More About What We Do