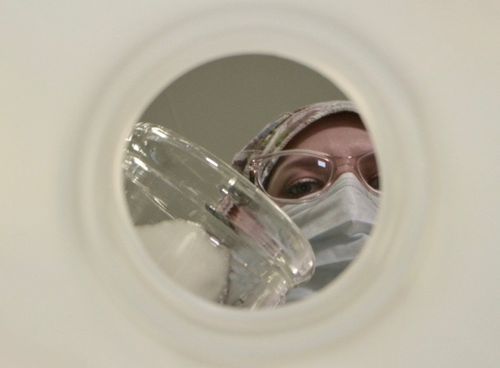 Safety - Our Top Priority
We ensure that donor human milk processed in our facility is safe. Numerous safeguards are in place to protect the quality and integrity of every bottle processed, including pasteurization and third-party microbiological testing.
We exceed compliance measures set by the Human Milk Banking Association of North America (HMBANA), which were developed according to the Centers for Disease Control and Prevention (CDC), U.S. Food and Drug Administration (FDA) and World Health Organization (WHO) standards.
The following flow chart details the continuity of safety measures from screening donors to dispensing pasteurized bottles of donor human milk: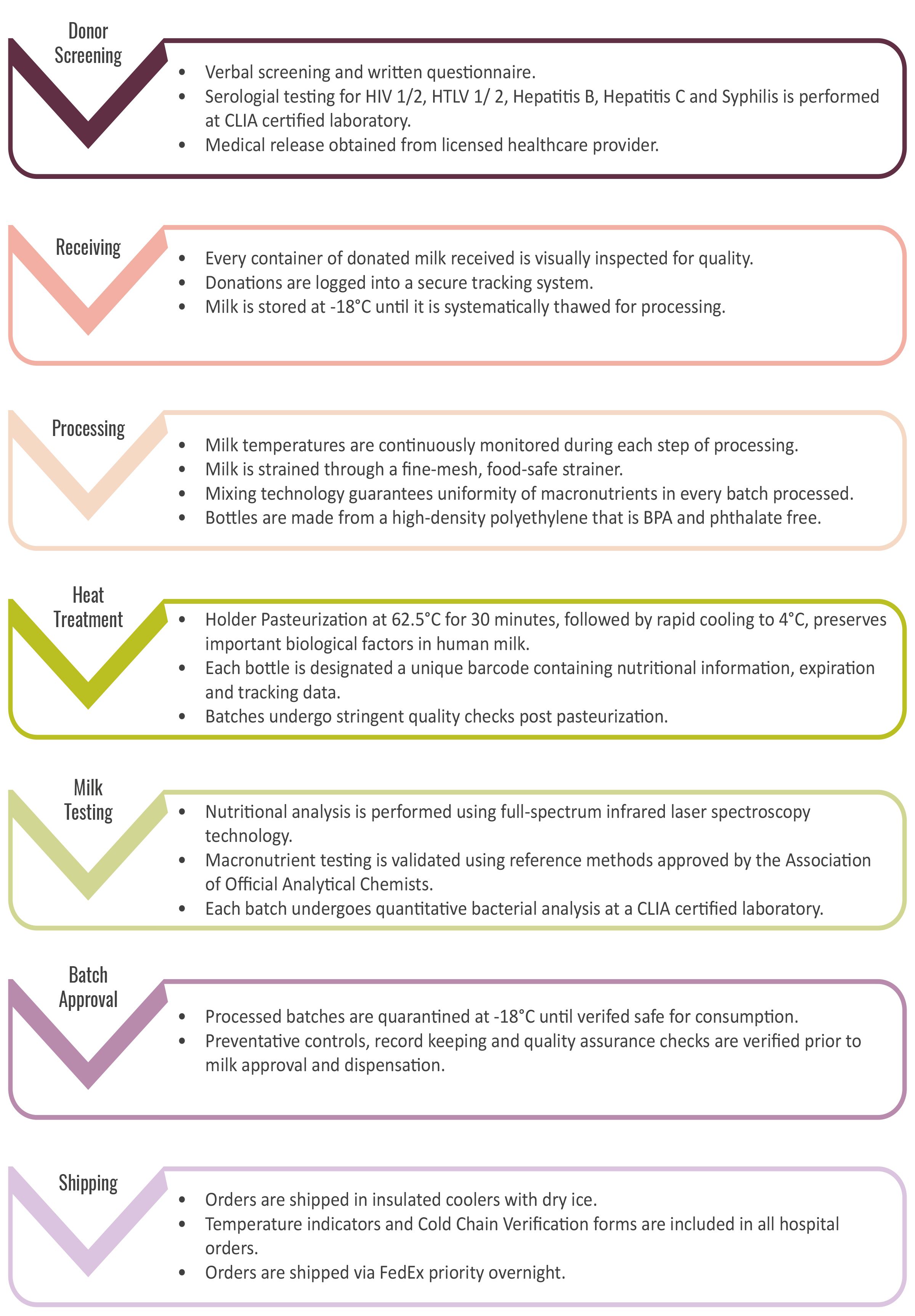 Quality Assurance Measures
100% compliance with HMBANA (Human Milk Banking Association of North America) standards
In-place monitoring systems and preventative controls
FDA-certified pest management
Medical database and barcoding system
Macronutrient reference testing and validation 
Staff training and certification in cGMPs
Onsite Preventative Controls Qualified Individual (PCQI)
Routine equipment validation and calibration
Serological and microbiological testing performed at CLIA-certified laboratories 
Our Stats
Our Video Overview