Donor Milk: A Prescription for Life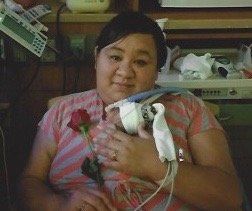 Sandra heard over and over again that she would never be able to have children. When she learned that she was pregnant, she and her husband Jose felt they were receiving a great blessing. However, this happy moment in their lives took a scary turn when baby Esgar was born prematurely at 25 weeks. 
Esgar entered the world with heart problems, blood clots, and low iron, to name a few of his complications, while weighing just one pound, eight ounces. With everything happening in the hospital, Sandra was unsure he would ever make it home.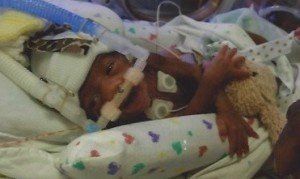 Fortunately, Esgar grew stronger and got to go home with his parents. He continued to have special health needs, though, and Sandra's friend had the perfect idea. She directed Sandra to Mothers' Milk Bank of North Texas, where Sandra learned about Esgar's option to become an outpatient recipient of donor human milk. Through this program, Esgar's prescription for donor milk would enable him to receive it at home. 
Once Esgar became an outpatient recipient, his digestion improved and he began gaining weight. Sandra is confident that donor milk turned his life around. "I hate to imagine the struggle we would have gone through if there weren't amazing mothers who donate milk. Thank you just isn't enough for saving my child's life," said Sandra.