Celebrating a Little Warrior on World Prematurity Day
Premature birth may be less common today than it was in the past, but it is still a major health problem. In the United States, it is the leading killer of newborns, and preemies are at risk for additional health problems throughout their lives. To bring attention to this widespread issue, the March of Dimes recognizes World Prematurity Day each year on November 17.
Donor milk from Mothers' Milk Bank of North Texas nourishes the most fragile infants, most of whom are preemies. In honor of World Prematurity Day, below is a previously posted blog article about Liam, a former donor milk recipient, and his mother who he inspired to become a milk donor herself.
Admitted to Cook Children's Medical Center in Fort Worth, Liam was treated with antibiotics and fortified donor breastmilk. Like a lot of moms of preemies, Cereena's milk supply wasn't adequate after giving birth so early. Liam's neonatologist prescribed donor milk and explained that premature babies need breastmilk to provide proper nutrients and prevent life-threatening complications. Liam gained weight and won the battle.
Over time, Cereena ended up pumping more milk than Liam needed and decided to become a donor. "I wanted to provide milk for the babies who need it most and reduce any worry or stress for those mothers who try very hard to produce breastmilk, but can't," she said.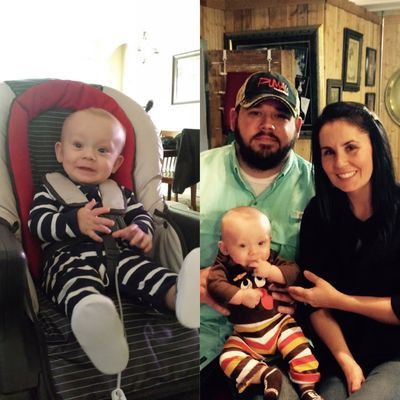 Cereena learned about MMBNT from Dr. Susan Sward-Comunelli, Liam's neonatologist, who helped found the non-profit organization in 2004. She describes the donor approval process as "thorough, yet easy".
"The paperwork was minimal but they asked important questions; things that I would want to know as a mother whose child would receive donor milk," Cereena said. "The best part is knowing that all donors have their blood screened."
For Cereena and Austin, donating milk is a way to give back, knowing others helped Liam recover.  Cereena explains, "All you want to do is protect and provide for your child and breastmilk can do both."